Paid informant testifies at trial of entrapped Somali youth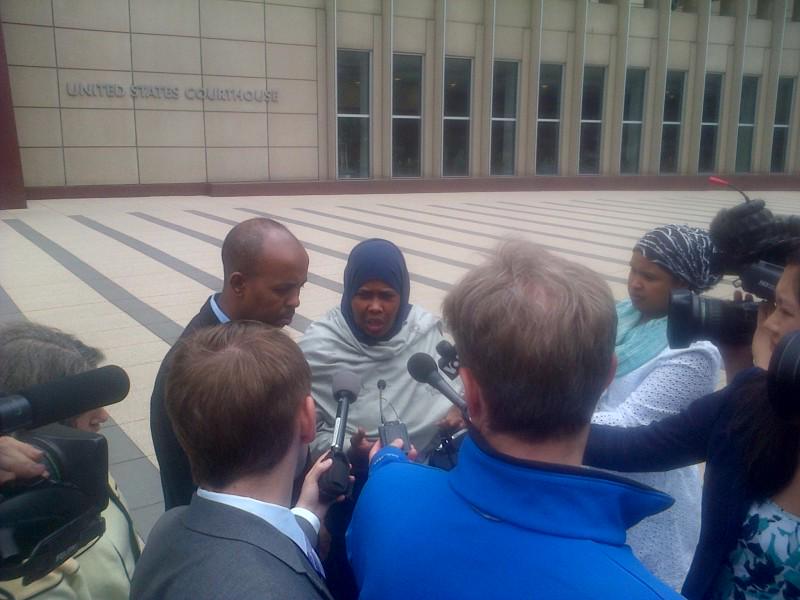 Minneapolis, MN – Paid informant Abdirahman Bashir continued his testimony, May 20, in packed courtroom at the Minneapolis Federal Courthouse, as the trial of three Somali youth who were entrapped by the FBI entered its ninth day. The cross examination of Bashir is expected to begin on Monday.
The young men, Guled Omar, Abdirahman Daud and Mohamad Farah are facing life in prison on the charges of conspiracy to commit murder abroad and material support of terrorism.
Much of today's testimony was devoted to listening to tapes that Bashir secretly recorded to implicate the young men who considered him a friend.
The recording showed that Bashir attempted to get the youths to take actions that would lead to federal changes, including obtaining fake passports. At one point in the tapes Bashir offered that he could get an "unlicensed AK-47" and that an arsenal of weapons was available to him.
This trial mirrors many across the U.S. where the FBI manufactures a 'crime' and then fits people into it.
Meredith Aby-Keirstead of the Anti-War Committee is urging peace activists and other progressive people to continue to fill the courtroom in coming weeks.
#MinneapolisMN #PoliticalRepression #GuledOmar #AbdirahmanDaud #MohamadFarah #AbdirahmanBashir