U.S. union delegation supports ZOURAS strikers in Greece
Thessaloniki, Greece – Workers of ZOURAS Food Industry who have been on strike since Nov. 14 received solidarity from around the world at a rally and workers' assembly on Dec. 6. The workers are demanding a collective bargaining agreement, back pay and the rehiring of laid off workers.
The striking workers received a donation of material support and a solidarity statement from a delegation of union activists from the U.S. who were in Greece for a labor seminar with the World Federation of Trade Unions (WFTU). The statement was first presented by Cherrene Horazuk, president of AFSCME Local 3800, at a meeting of trade unionists from the All Workers Militant Front (PAME) in Athens on Dec. 4.
PAME then delivered the material aid and U.S. solidarity statement to the strikers along with statements from trade unions from many other countries and from the Trade Union International of Food and Allied Industries of WFTU. The statements were delivered on Dec. 6 as the workers rallied and held a general assembly where they decided to continue their strike.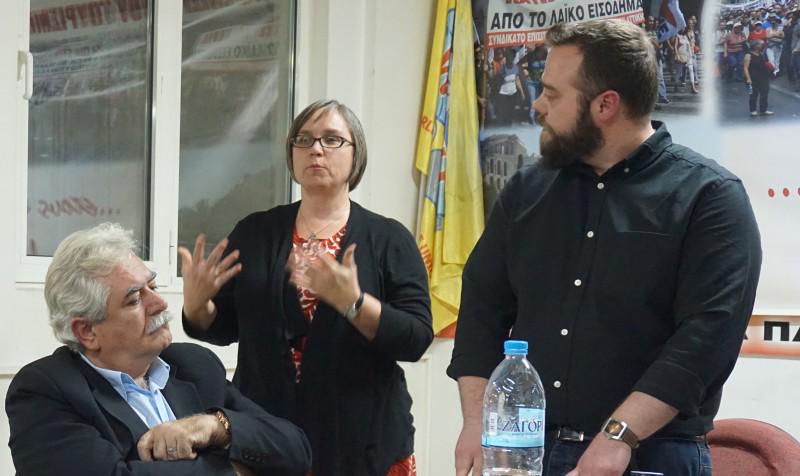 #AthensGreece #Athens #Greece #strike #AllWorkersMilitantFrontOfGreecePAME #Strikes #ZOURAS #Europe