May Day 2017: 30,000 March in Milwaukee, 130 businesses close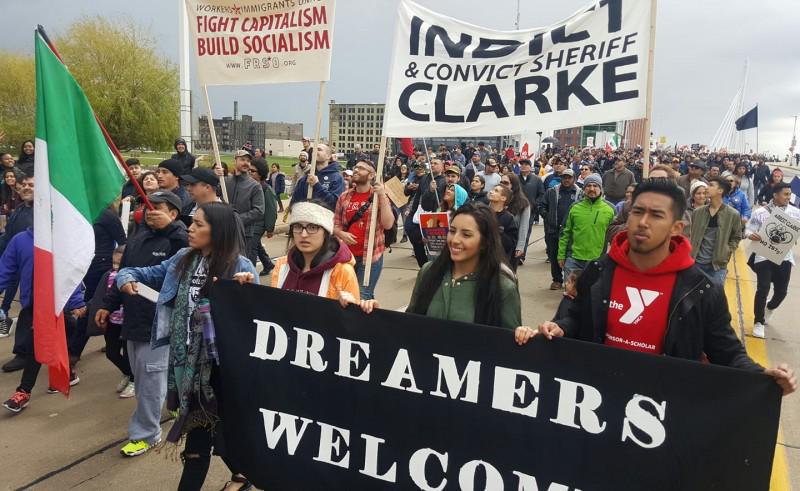 Milwaukee, WI – Buses came in from at least 12 cities across Wisconsin to march for this year's May Day celebration. Since 2006, an annual rally and march has been held in Milwaukee, with this being one of the largest gatherings to date.
Many organizations came together to challenge right-wing Sheriff David Clarke. Clarke, a registered Democrat, has been responsible for multiple deaths in Milwaukee County jails. On April 14, 2016, Terrill Thomas died in jail of dehydration after being kept in solitary confinement for seven days without water.
Sheriff Clarke, who is rumored to be a potential Trump pick for a position inside the Department of Homeland Security, is also pushing to partner locally with ICE under policy 287(g), which would allow local law enforcement to act as immigration agents, tearing families apart in the process.
Area high schools, including South Division in Milwaukee, staged mass walkouts to join International Workers Day, as well as scores of community organizations and labor unions. All in all, Milwaukee Public Schools reported 488 teacher absences on May 1.